Bainbridge High School senior Ian Matthews runs to a close call at first base.
Bainbridge High School sophomore Andrew Kenny scrambles to reclaim the ball.
Andrew Knapp, bass player of the Warren G. Hardings, at the 2013 Bainbridge Island Bluegrass Festival.
The speedy starting line at the Bainbridge Island Kiwanis All-Comers Track Meet.
Lana Evans, 3, way out in front during the girls 60-meter dash event at the first Kiwanis All-Comers track meet of 2016.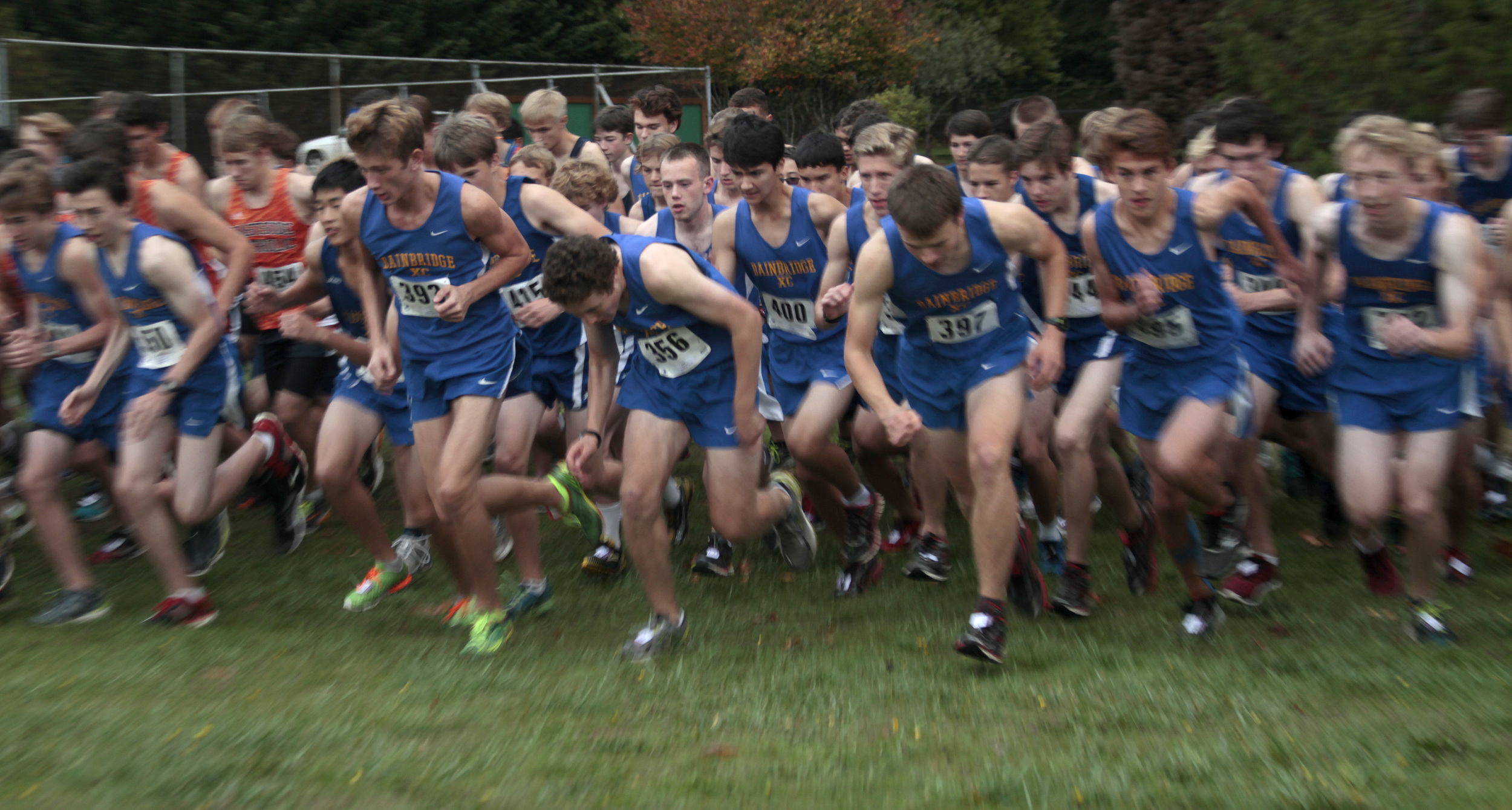 The start of the mens event at the sole home meet of the Bainbridge High cross country team's last season. BHS took first place in both the mens and womens divisions, beating out runners from Eastside Catholic, Franklin and Chief Sealth
Bainbridge High School senior Blake Swanson reclaims the ball in the air during a high-flying basketball battle against Garfield High.
Trent Schulte, of Bainbridge High School, crouches near the dugout visibly upset following the varsity baseball team's 1-0 loss in the second game of the 2013 State Tournament. The victorious team from Shorewood High celebrates in the background.
Cade Orness, 8, son of Bainbridge High boys basketball Head Coach Scott Orness, gets closer than the average fan as he watches from under the net as a player goes up for a rebound during a warm-up session.
Bainbridge running back/linebacker Sam Wysong plows through the line at home against Ingraham. The senior Spartan gave a stellar early season performance, managing two touchdowns, 23 for 120 yards rushing and one reception for 23 yards.
The Bainbridge Spartan dugout watches a Rainier Beach visitor at bat.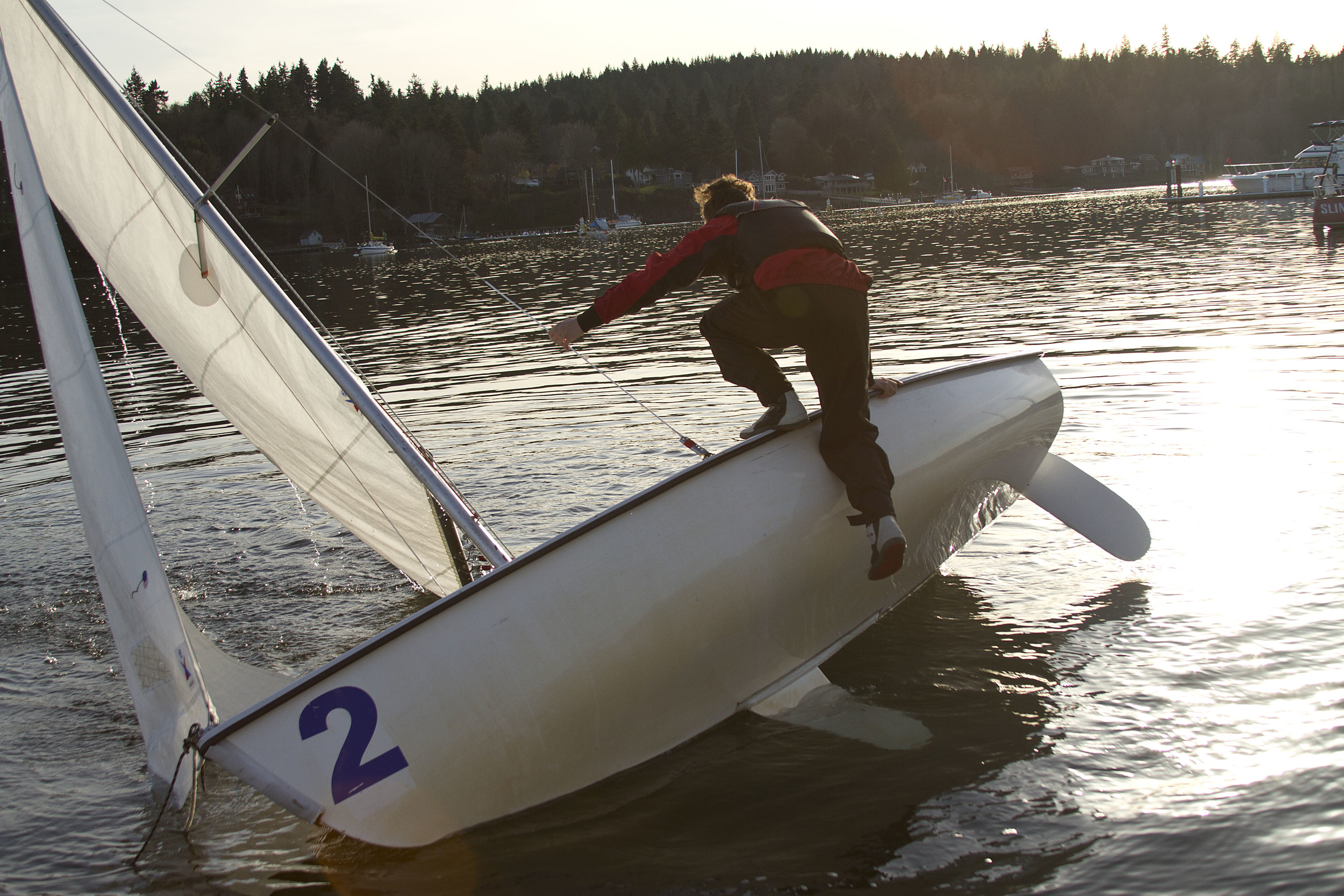 Students on the Bainbridge High School sailing team struggled through capsize drills during the initial days of practice on the water, a chilly — but necessary — early season requirement for competition.
Viper Creek Club guitarist Brandon Jensen at the Comet Tavern in Seattle.
One couple enjoys the show at the 2014 Bainbridge Island Bluegrass Festival.
A qualifying race at the Bremerton Raceway.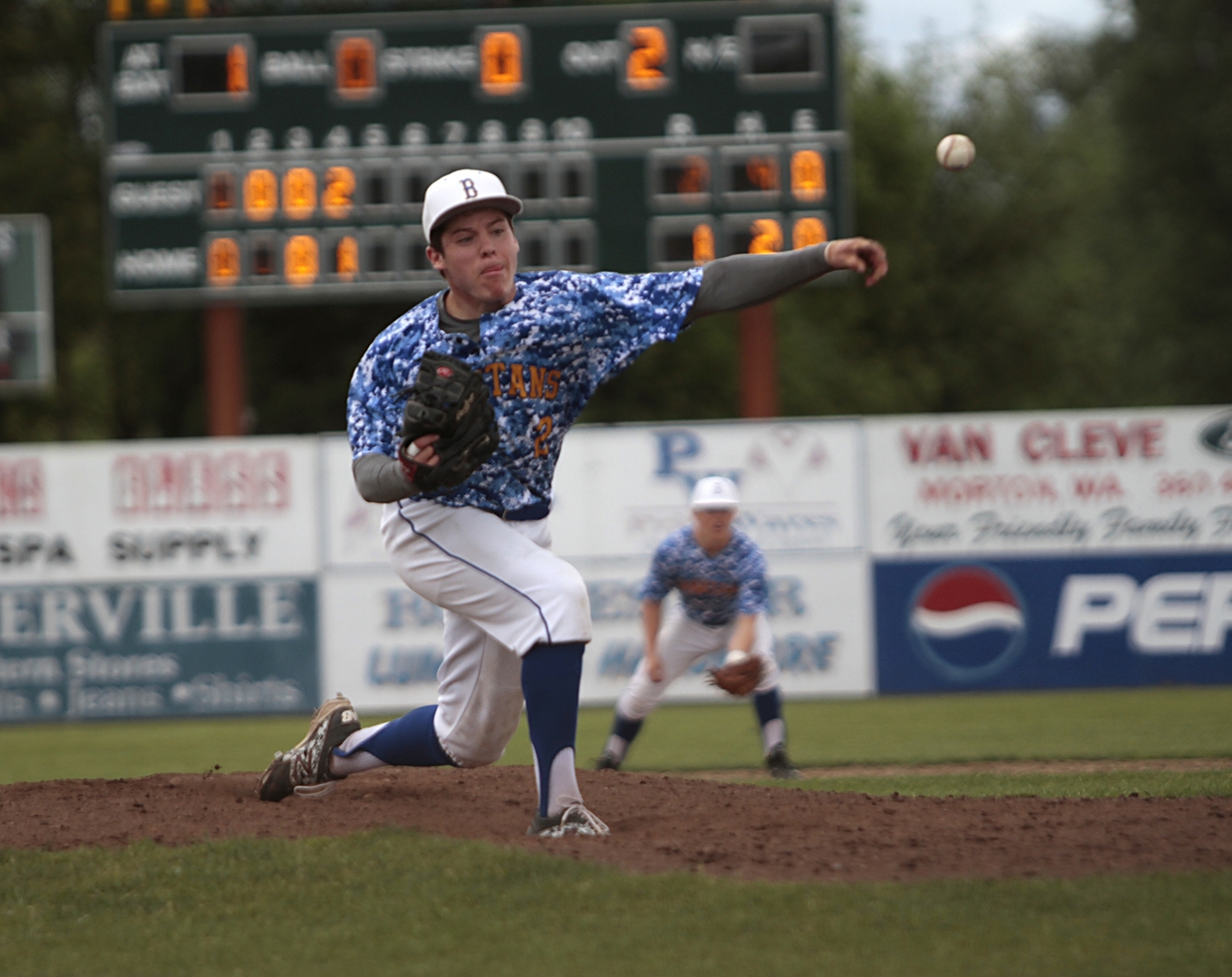 Bainbridge High senior and primary pitcher Brett Green on the mound during the first game of the 2014 3A Region III Tournament, against Timberline High.
Sebastian "Seabass" Belkin, of the Gear Grinders middle school mountain bike racing team, works through a practice ride.
Bainbridge High School freshman sailor Diana Curtis prepares her boat to be put into the water during the team's second practice session of the 2013 season.
Young dancers show a little attitude at the 2014 July 3rd Street Dance event in downtown Winslow on Bainbridge Island.
Bainbridge High School senior guard Paige Brigham attempts a free throw that tie the team's first 2015 postseason outing with less than half a second of play remaining.